Advent Concert — December, 2014
Ņujorkas latviešu koŗa
Adventa
Koncerts
svētdien, 2014. gada 14. decembrī
Ņujorkas latviešu ev. lut. draudzes baznīcā Jonkeros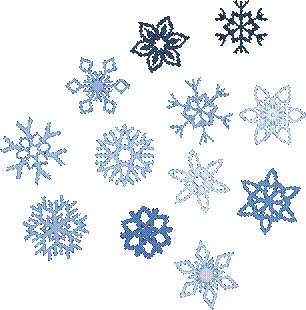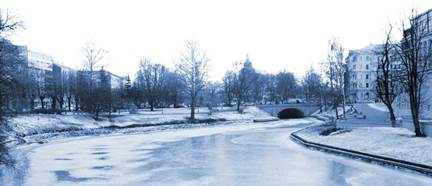 Programma
Korālis # 19, TEV PRETIM IZEJAM

mācītājs
Juris Saivars

LŪGŠANA

Valdis Zilveris

ZVAIGŽŅU GAISMĀ

1. Betlēme (Leons Briedis)

Laila Liepiņa Southard, soprāns

2. No baznīcas braucot (Jānis Poruks)

3. Ziemassvētku zvani (Elza Ķezbere)

Laila Liepiņa Southard, soprāns

Ivars Stonins, baritons

4. Klusa nakts (Juris Hiršs)

Sarma Dindzāne-Van Sant, alts

Laura Padega Zamura, diriģente

pirmatskaņojums
Ilona Rupaine

DIEVMĀTES LILIJU DĀRZS

(Broņislavas Martuževas, katoļu baznīcas un tautasdziesmu teksti)

1. Diena jau raucas

2. Nāk sniegs

Ivars Stonins, baritons

3. Dievmātes liliju dārzs

4. Svētvakars

Ivars Stonins, baritons

5. Judobrū

6. Aiz kalniņa mēnestiņš

7. Svecīte vainagā

Ivars Stonins, baritons
Kārlis Lācis

ZIEMASSVĒTKU KANTĀTE (Māris Salējs)

1. Domas rodas kā kodes no nekurienes

2. Jā es redzu kā aizauļo jēriņš

Laila Liepiņa Southard, soprāns

3. Tā diena atdara
Ingmārs Zemzaris

IMANUĒL, TU AUGSTAIS DIEVS

1. Imanuēl, tu augstais Dievs (Paul Gerhardt)

2. Rīta zvaigzne, nakts kad zūd (Silēzijas Angels)

Laila Liepiņa Southard, soprāns
Sarma Dindzāne-Van Sant, alts

3. Mēs augstu slavu nodziedam (Paul Gerhardt)

4. Ir debess spožums nolaidies (Kārlis Jēkabsons)

Laila Liepiņa Southard, soprāns

5. Gods Dievam augstībā (Bībeles teksts)

6. Un miers virs zemes un cilvēkiem labs prāts (Bībeles teksts)

7. Nu centies pieaugt mīlestībā (Nachthoefer)
Ņujorkas latviešu koris
Bronksas kamerorķestris
Andrejs Jansons, diriģents
Welcome to our 39th season and annual Advent concert!
Our choir was formed in 1975 to preserve and publicize Latvian musical culture and tradition with its enormous body of folk song; and, as a concert choir, to encourage and support Latvian and other Baltic composers. Among other activities, we began our tradition of commissioning a new work each year for this concert. Originally a means to support composers in exile, it has become one of the foundations for our partnerships with a new generation of Latvian composers and musical artists in the post-Soviet era. We also welcome Latvians who come here to study and work into our musical family—often bringing vocal skills honed with world-class choirs at home.
This year we premiere Ilona Rupaine's "Our Lady's Garden of Lillies," with lyrics by noted Latgalian poet Broņislava Martužēva as well as texts from the Catholic liturgy and Latvian folk songs. Born in Rēzekne, Latvia, Rupaine's musical experience spans teaching, producing, and composing. She won her first musical award in 1995 for her choral arrangement of "Moseņ` zeileit` viesti nesa", a Latgalian folk song. The Latgalian "sound" is a recurring motif throughout her works—many consider Latgalian songs among the most authentic examples of the Latvian folk song tradition. Rupaine credits her inspiration and successes to Latvia's choirs—we are privileged to perform her new cantata today.
Zilveris' (By Starlight), Lācis' (Christmas Cantata), and Zemzaris' (Emmanuel, Thou God on High) works represent past commissions which have since become part of the modern Latvian Christmas concert repertoire.
www.nylatvianconcerchoir.org
ŇUJORKAS LATVIEŠU KORIS
Aija Pelše, priekšniece
Edgars Zālīte, kormeistars
Andrejs Jansons un Laura Padega Zamura, diriģenti
Soprāni

Dzintra Alversone

Sandra Gendrikova Bayer

Māra Ģiga

Ilze Kancāne

Liene Tetere Kilgišova

Laila Liepiņa Southard

Aija Pelše

Ludmila Stivriņa Yamrone

Jana Anča Tetere

Krista Zamura

Ariadne Zārda

Alti

Līga Balode

Zenta Bataraga Hayes

Sarma Dindzāne -Van Sant

Silvija Padega Grendze

Silvija Griffina

Ieva Kreichelt

Gita Padega

Laura Padega Zamura

Kristīna Putene

Liene Vidze

Linda Zālīte

Aija Zamura

Tenori

Jēkabs Hayes

Kārlis Grendze

Mārtiņš Putenis

Pēters Vecrumba

Lauris Vidzis

Basi

Uldis Bluķis

Kārlis Kancāns

David Kreichelt

Andris Padegs

Āris Putenis

Matīss Putenis

Valdis Viņķelis

Edgars Zālīte
BRONKSAS KAMERORĶESTRIS
Flauta

Theresa Norris

Oboja

Sarah Davol

Čells

Daryl Goldberg

Sitaminstrumenti

Larry Spivack

Arfa

Adan Vasquez

Kontrabass

Matthew Guse

Trompete

Lauris Vidzis

Vijoles

Una Tone

Silvija Padega Grendze

Altvijole

Ruth Siegler

Pabalstu šim koncertam sniegusi Ņujorkas štata mākslas padome, NYSCA, un Ņujorkas latviešu koŗa labvēļi.
Support for this concert has been provided by the New York State
Council on the Arts and Friends of the New York Latvian Concert Choir.
Attēls un grafiskā apdare: Pēters Vecrumba