Pauls Dambis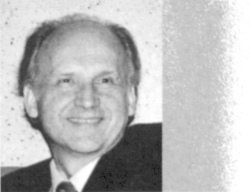 Pauls Dambis
Pauls Dambis (b. 1936), a prolific composer since the early 1960s, has been Music Director at the Latvian National Theatre, recording engineer for Telefilm Riga, professor and Head of the Faculty of Composition at the Latvian Academy of Music and Chairman of the Latvian Composers' Union. After studying arts management, he worked as a Music Director in Eggebek, Germany. Since 1994 he is a professor at the Latvian Academy of Culture, heading its music history and arts management courses.
The composer has always been attracted to Latvian folk music and the incorporation of its elements into his own music, particularly his choral works. The refined, intellectually emotional and diverse treatment of sound in his choral compositions has definitely been stimulated by his second profession, that of choir conductor. This has prompted the creation of over 20 choral song-cycles. In his works the composer weaves together ancient and contemporary sounds — Renaissance elements and themes from ancient folk melodies with modern techniques: sonoric effect, aleatory techniques, pandiatonism. In the last few years his interest has centered on religious and philosophical themes.
Pauls Dambis: In response to the New York Latvian Concert Choir's commission I composed a Christmas Cantata in 2003. Andrejs Jansons had asked me to write relatively simple Christmas music with a Latvian choral texture. However, this did not come easily to me: the parts for choir turned out to be quite difficult but this was compensated by the simplicity of the solo section Nakat ieksa, Ziemassvetki! [Welcome, Christmas!].