Juris Karlsons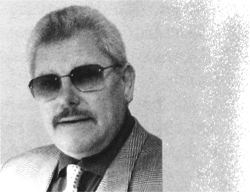 Juris Karlsons
Juris Karlsons (b. 1948) studied composition with Janis Ivanovs at the Latvian Academy of Music, graduating in 1972. As a student he worked as a recording engineer for Latvian Radio, Television, and the Daile Theatre in Riga. He has taught at the Latvian Academy of Music since 1974, becoming professor in 1990 and receiving an honorary doctorate in 2004. He was Head of the Faculty of Composition there and the Academy's Rector from 1990 to 2007. He has served as Chairman of the Latvian Composers' Union. He has received various awards, including the Order of the Three Stars, the Jānis Ivanovs Award for orchestrating and completing his Symphony No.21, as well as Latvia's Music Grand Prix 2000 for his ballet Sidraba šķidrauts [The Silver Veil].
Karlsons is a prolific composer with works in a wide range of genres. Combinations of various 20th century compositional techniques and stylistic developments are characteristic features of his creative work. Contrasting colors, a rich array of rhythms, masterfully polished textures with witty timbres and unexpected changes prevail in his music for the stage and his vocal and symphonic works. His miniatures are often touched with humour, whereas his vocal compositions reveal his romantic soul.
Juris Karlsons: Whilst visiting friends in Chicago I came upon various Latvian poetry books hitherto unknown to me. As I leafed through them, a choral song-cycle combining poems of various authors began to form in my mind.
Upon my return to Latvia, a cantata (commissioned by the New York Latvian Concert Choir) evolved from these literary impulses: my Christmas Cantata, combining poems by Kārlis Skalbe, Austra Dāle, and Elza Ķezbere. It was premiered by the Rīga Chamber Choir AVE SOL, soloist Antra Bigača and the Latvian Academy of Music Symphony Orchestra led by Imants Kokars.
Since then it has seen many performances. This version has been beautifully recorded by the youth choir "Balsis" and the New York Latvian Concert Choir conducted by Andrejs Jansons.