Andrejs Jansons & the New York Latvian Concert Choir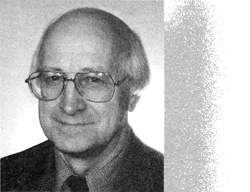 Andrejs Jansons
Andrejs Jansons (b. 1938) — a composer, conductor, oboist and teacher, who contributes actively to Latvian musical life. He studied oboe at the Juillard School of Music, conducting at the Manhattan School of Music and composition at Rutgers University. He has played in various American orchestras, including the Pittsburgh Symphony, the Metropolitan Opera and the Phoenix Woodwind Quintet, and also as a solo performer. Jansons has taught at Rutgers University, California State University and Fordham University. His guest conducting engagements include the Latvian National Opera, the Lithuanian State Symphony, Nurnberg Symphony, Milwaukee Symphony, Liepāja Symphony Orchestra and others. He has been Musical Director of the New York Latvian Concert Choir since 1975. A passionate promoter of Latvian music and large-scale vocal-orchestral works by Latvian composers, he has commissioned many new works and organized their performances. He has recorded extensively for Latvian Radio and Television, produced LP records and CD's.
In addition to his active work as performer and promoter, Jansons has also written musicals and theatre music, chamber works, choral music, folk song arrangements and works for kokle (a traditional Latvian string instrument). He has given lectures and written articles on Latvian folk music. His doctoral dissertation investigates the problems of classifying Latvian folk music. Conductor at many Latvian Song Festivals in the USA, Canada and Latvia, he has received several awards, including the Order of the Three Stars, given in recognition of outstanding civil merit in the service of Latvia.
The New York Latvian Concert Choir, founded 1975, unites a group of music enthusiasts, whose repertoire is primarily Latvian music. The choir has stimulated the writing of many new works and staged many first performances. Based in Yonkers, New York, it gives regular concerts in the New York area and on tour. The choir frequently visits Latvia where it participates in various concert and recording projects together with resident choirs and orchestras. It also regularly joins other choirs in Latvian Song Festivals in the USA, Canada and Latvia. The choir has produced 8 CD recordings — Christmas Joy in Latvia is its ninth album.
Some of the members of the New York Latvian Concert Choir can also be heard as soloists on this album.