Advent Concert — December 2013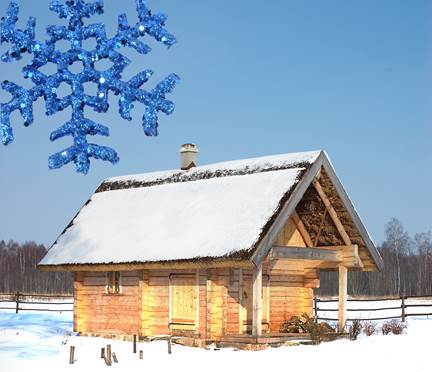 Ņujorkas latviešu koŗa
Adventa
Koncerts
svētdien, 2013. gada 8. decembrī
Ņujorkas latv. ev. lut. draudzes baznīcā Jonkeros
Programma
mācītājs Juris Saivars

LŪGŠANA

draudzes dziesma

Korālis # 19, TEV PRETIM IZEJAM

Kārlis Lācis

Pirmatskaņojums

ZIEMASSVĒTKU KANTĀTE (Māris Salējs)

1. Domas rodas kā kodes no nekurienes

2. Jā es redzu kā aizauļo jēriņš

3. Tā diena

Laila Liepiņa Southard, soprāna solo

Jānis Lūsēns

ZVAIGŽŅU BĒRNS

1. Atver acis (Valda Mora)

2. Tālās, dārgās skaņas (Velta Toma)

3. Zvaigznīte, sprikstīte (Leons Briedis)

4. Zvaigžņu bērns (Ilona Leimane)

Selga Mence

ZIEMASSVĒTKU ZVANU DZIESMAS

1. Cerību zvans (Kārlis Skalbe)

2. Dzīvības zvans (O. Lisovska un Lija Brīdaka)

3. Sapņu zvans (E. Ceriņš un Leonīds Briekšs)

4. Atmiņu zvans (L. Vāczemnieks)

5. Prieka zvans (teksta autors nezināms)

Laila Liepiņa Southard, soprāna solo
Ņujorkas latviešu koris
Bronksas kamerorķestris
Andrejs Jansons, diriģents
ŇUJORKAS LATVIEŠU KORIS
Aija Pelše, priekšniece
Andris Saulītis un Edgars Zālīte, kormeistari
Andrejs Jansons un Laura Padega Zamura, diriģenti
Soprāni

Gunta Aldzere

Dzintra Alversone

Jana Anča-Tetere

Irīna Kats

Laila Liepiņa Southard

Aija Pelše

Ludmila Stivriņa Yamrone

Ariadne Zārda

Alti

Līga Balode

Zenta Bataraga Hayes

Sarma Dindzāne -Van Sant

Silvija Griffina

Skaidrīte Klezberga

Ieva Kreichelt

Gita Padega

Laura Padega Zamura

Liene Vidze

Laura Vilsone-Meixner

Linda Zālīte

Aija Zamura

Tenori

Jēkabs Hayes

Mārtiņš Putenis

Andris Saulītis

Pēters Vecrumba

Lauris Vidzis

Basi

Uldis Bluķis

Kārlis Kancāns

David Kreichelt

Andris Padegs

Valdis Viņķelis

Edgars Zālīte
JONKERU LATVIEŠU SKOLAS KORIS
Silvija Padega Grendze, vadītāja
Jake Addison

Taylor Addison

Magnolija Garbarino

Kārlis Grendze

Ēriks Plakons

Julians De Sylva

Anna Pūre

Selīna Torstere

Davids Vega

Ēriks Zamurs

Alisa Zeltiņa
BRONKSAS KAMERORĶESTRIS
Flautas

Seth Rosenthal

Oboja

William Merideth

Čells

Daryl Goldberg

Sitamie Instrumenti

Larry Spivack

Arfa

Adan Vasquez

Kontrabass

Matthew Guse

Vijoles

Silvija Grendze

Linda Findegan

Altvijole

Ruth Siegler
www.nylatvianconcerchoir.org


1975-2013
Welcome to our 38th season and annual Advent concert!
Our choir was formed in 1975 with a two-fold mission. One, preserving and spreading knowledge of Latvian musical culture and tradition as embodied in its enormous body of folk song. The other, as a concert choir, reaching out and encouraging Latvian and other Baltic composers. Among other activities, we began to commission a new work each year for this concert. At first a means to support composers in exile, in the post-Soviet era it has become one of the foundations for our partnerships with a new generation of Latvian composers and musical artists. Baltic independence has also opened the opportunity for us to welcome Latvians who come here to study and work into our musical family—often bringing vocal skills honed with world-class choirs at home.
This year we present the world premier of Kārlis Lācis' Christmas Cantata: quiet snowflakes rejoice as our contemplative thoughts arise as if from nowhere, a lamb gallops along a hair-width trail and we voice our entreaties to God as we follow the narrow path, and "that day" comes of the Lord's blessing shining upon us, evocatively, in rays as if through a lattice-work of branches.
Lūsēns' (The Star Child) and Mence's (Songs of Christmas Bells) works represent past commissions which have since become part of the modern Latvian Christmas concert repertoire.

Pabalstu šim koncertam sniegusi Ņujorkas štata mākslas padome. Support for this concert has been provided by the New York State Council on the Arts.
grafiskā apdare: Pēters Vecrumba