Ints Teterovskis, Valdis Tomsons & Balsis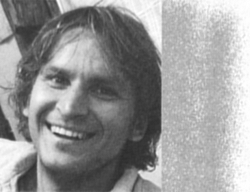 Ints Teterovskis
Baritone Ints Teterovskis (b. 1972), Music Director of the choir Balsis, received his Master's degree in choral conducting at the Latvian Academy of Music. He has supplemented his knowledge of baroque music performance at courses in Dartington, England and Bremen, Germany, and has participated in Eric Ericson's choral conducting master classes in Haarlem, the Netherlands. He is Project Manager for the agency Latvijas koncerti [Concerts of Latvia], Conductor of the Latvian Academy of Music Mixed Choir, and sings in the men's group of the Rīga Dome Boys' Choir. He founded and directed the Salaspils Youth Choir Tiāde. He has conducted choral music seminars in the USA and master classes at the International Music Workshop in Ogre. He has participated in the organization of the International Chamber Choir Festivals Riga dimd [Riga Resounds] and the Latvian National Song Festivals. He has been chosen as one of the conductors for the Song Festival of 2008.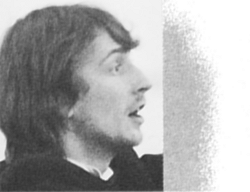 Valdis Tomsons
Valdis Tomsons (b. 1981), Associate Conductor of the choir Balsis, sings tenor solo on this album. He holds a degree in choral conducting and is continuing his studies at the Latvian Academy of Music towards a Master's degree. He is Conductor of the Food and Veterinary Service Mixed Choir, sings in the men's group of the Riga Dome Boys' Choir and is a member of the prominent State Choir Latvija.
Founded in 1987, the Youth Chamber Choir Balsis is one of Latvia's leading choirs. Its members are students of various educational institutions in Riga. Its present conductors are Ints Teterovskis and Valdis Tomsons. The choir has seen successful concert tours in Latvia, throughout Europe and in the USA. It has received many awards in international competitions in Switzerland, Spain, Norway, Estonia, Austria, Italy and Latvia. It has been among the finalists in several choir competitions during Latvian National Song Festivals and has received various prestigious awards in Latvia. The choir's repertoire encompasses works from the Renaissance to contemporary music, it includes both a cappella songs and also large-scale vocal — orchestral compositions. Audiences enjoy the choir's attractive performance style and lately their Christmas concerts have become particularly popular.
Some of the members of Balsis can also be heard as soloists on this album: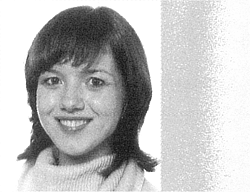 Inese Bērziņa
Mezzo-soprano
Inese Bērziņa
(b 1981) received her basic musical training studying piano at the Emīls Dārziņš Music School in Rīga. She is now studying at the Riga Business School towards an MBA degree. A member of the choir
Balsis
since 1999.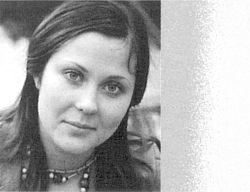 Elīne Seile
Mezzo-soprano Elīne Seile (b 1987) is studying biology at the University of Latvia, works in the microbiology laboratory and satisfies her thirst for music by singing in the choir Balsis.